Aria Pro 2 Serial Numbers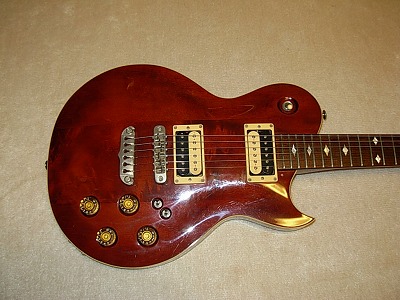 Posted February 15, 2010 (edited) just wondered if anyone out there could help me date and origin my aria pro 2.at has 'aria pro 2 xrb series electronics' on the headstock, on the neck plate it says 'aria pro 2 accurate bolt on system and the serial number '7101346'. I have tried the net but info seems pretty slim, if anyone could help i would really appreciate it.
Aria Pro Ii Serial Numbers
Official Site - Aria Guitars Co. Aria Pro 2 Serial Numbers Dating Site Gallery edit You Serial Numbers Aria Pro II edit Aria Pe Elite (Les Paul Type) PE-R100. Cardinal CSB-300 Bass. Tri Sound TS-600. John Taylor model Bass. SB CB Cliff Burton Bass. Urchin Deluxe V.
At least for Aria guitars, made by Matsumoku, the serial number contains the year of manufacture in the first 2 digits, thus a guitar from 1979 would have a serial number, such as 79####. The manufacturing of Aria guitars were subcontracted out to Matsumoku from 1964 to 1986.
If you are a middle-aged woman looking to have a good time dating woman half your age, this advertisement is for you. 1982, serial number 2080692 Aria Pro II PE60 Black n Gold. Heavy guitar that is built like a tank and sound monstrous. Guitar plays and sound massive.
Look at the first number of your serial number if one exists. Through 1987, Aria guitars serial numbers represented the year of manufacturer as either the first one or first two digits of the serial number. For example, a guitar made in 1978 might have the first two digits of 78 or the first digit of 8.
Aria Pro Ii Electric Guitar
| | | | | |
| --- | --- | --- | --- | --- |
| Code | Model | MFG/Description | Condition | Price in US$ |
| 80020381 | MK-1800WA | ARIA PRO-II Mocking Bird Walnut 1980 made | Mint | USD 1300.00+ |
| 80020404 | PE-R80(T) | ARIA PRO-II PE RED Original | Fair | Sold |
| 80020432 | MA-550BL | ARIA PRO-II Magna Black | Mint | Sold |
| 80020494 | MK-1600N | ARIA PRO-II Mocking Bird Maple 1980 made | ASK | Sold |
| 80020659 | ST-500YSB | ARIA PRO-II Strat 1980 made Matsumoku | Mint | Sold |
| 80020695 | PE-800 | ARIA PRO-II PE Violin 70's made original | Mint | Sold |
| 80020705 | TV | ARIA Diamond Les Paul TV model | Mint- | Sold |
| 80020788 | PE-R60 | ARIA PRO-II PE RED Early 80's made I111xxx | Mint | Sold |
| 80021184 | RS-600WA | ARIA PRO-II PE RS 1981 Made | Mint | Sold |
| 80000190 | ST-500YSB | ARIA PRO-II Strat Sunburst RFB | Mint | Sold |
| 80000194 | PE-1200FR Limited | ARIA PRO-II PE Red 1982 made Limited model | Mint+ | Sold |
| 80000197 | TE-450N/M | ARIA PRO-II Telecaster 52 Model N/MFB | Mint+ | Sold |
| 80000264 | ST-500W/R | ARIA PRO-II Strat White RFB 1980 Matsumoku Made | Mint- | USD 437.00+ |
| 80000289 | ST-400? | ARIA PRO-II Strat Sunburst MFB 1979 Matsumoku | Mint | Sold |
| 80000304 | ST-500SB/M | ARIA PRO-II Strat Sunburst MFB 1977 Matsumoku | Mint+ | Sold |
| 80000305 | ST-500B/R | ARIA PRO-II Strat Black RFB 1979 Matsumoku Made | Mint- | Sold |
| 80000332 | ST-500W/R JB | ARIA PRO-II Strat White RFB 1979 Matsumoku JB | Mint- | USD 438.00+ |
| 80000371 | LS-500 | ARIA PRO-II LP STD Black 1980 made + Gotoh PUs | Fair | Sold |
| 80000373 | LC | ARIA PRO-II LP CTM 1980 Custom made | Mint- | Sold |
| 80000423 | ST-500W/R | ARIA PRO-II Strat White RFB 1980 Matsumoku | Mint- | Sold |
| 80000443 | TS-600N | ARIA PRO-II Original Though Neck 1980 made | Fair | Sold |
| 80000477 | ST-450W/R | ARIA PRO-II Strat White RFB 1978 Matsumoku | Mint- | Sold |
| 80000505 | ST-500SB/M | ARIA PRO-II Strat SB MFB 1977 Matsumoku | Mint- | Sold |
| 80000519 | TS-600WA | ARIA PRO-II Original Though Neck 1980 made | Mint | Sold |
| 80000535 | PE-600 | ARIA PRO-II PE Sunburst 70's made original | Mint+ | USD 698.00+ |
| 80000565 | ST-500L SB/M | ARIA PRO-II Strat Lefty SB MFB 1977 Matsumoku | Mint- | USD 488.00+ |
| 80000592 | CS-400 | ARIA PRO-II CS Wine Red early 80's made | Fair | Sold |
| 80000641 | TS-600N | ARIA PRO-II Original Though Neck 1980 made | Fair | Sold |
| 80020652 | MK-1800WA | ARIA PRO-II Mocking Bird Walnut 1980 made | Mint | Sold |
| 80020673 | TS-600N | ARIA PRO-II Original Though Neck 1980 made | Mint- | Sold |
| 80020698 | TS-600N | ARIA PRO-II Original Though Neck 80's made | Fair | Sold |
| 80000704 | TE-500N | ARIA PRO-II TL Thinline Model | Mint | Sold |
| 80000710 | LS-500 | ARIA PRO-II LP STD 1980 made | Mint- | Sold |
| 80000765 | ST-500 SB/M | ARIA PRO-II Strat YSB MFB 1977 Matsumoku | Mint- | USD 398.00+ |
| 80000769 | ST-500 SB/M | ARIA PRO-II Strat YSB MFB 1977 Matsumoku | Mint- | USD 388.00+ |
| 80000780 | ST-500 SB/M | ARIA PRO-II Strat YSB MFB 1976 Matsumoku | Fair | USD 358.00+ |
Aria Pro 2 Les Paul Copy
| | | | | |
| --- | --- | --- | --- | --- |
| Code | Model | MFG/Description | Condition | Price in US$ |
| 80020381 | MK-1800WA | ARIA PRO-II Mocking Bird Walnut 1980 made | Mint | USD 1300.00+ |
| 80020404 | PE-R80(T) | ARIA PRO-II PE RED Original | Fair | Sold |
| 80020432 | MA-550BL | ARIA PRO-II Magna Black | Mint | Sold |
| 80020494 | MK-1600N | ARIA PRO-II Mocking Bird Maple 1980 made | ASK | Sold |
| 80020659 | ST-500YSB | ARIA PRO-II Strat 1980 made Matsumoku | Mint | Sold |
| 80020695 | PE-800 | ARIA PRO-II PE Violin 70's made original | Mint | Sold |
| 80020705 | TV | ARIA Diamond Les Paul TV model | Mint- | Sold |
| 80020788 | PE-R60 | ARIA PRO-II PE RED Early 80's made I111xxx | Mint | Sold |
| 80021184 | RS-600WA | ARIA PRO-II PE RS 1981 Made | Mint | Sold |
| 80000190 | ST-500YSB | ARIA PRO-II Strat Sunburst RFB | Mint | Sold |
| 80000194 | PE-1200FR Limited | ARIA PRO-II PE Red 1982 made Limited model | Mint+ | Sold |
| 80000197 | TE-450N/M | ARIA PRO-II Telecaster 52 Model N/MFB | Mint+ | Sold |
| 80000264 | ST-500W/R | ARIA PRO-II Strat White RFB 1980 Matsumoku Made | Mint- | USD 437.00+ |
| 80000289 | ST-400? | ARIA PRO-II Strat Sunburst MFB 1979 Matsumoku | Mint | Sold |
| 80000304 | ST-500SB/M | ARIA PRO-II Strat Sunburst MFB 1977 Matsumoku | Mint+ | Sold |
| 80000305 | ST-500B/R | ARIA PRO-II Strat Black RFB 1979 Matsumoku Made | Mint- | Sold |
| 80000332 | ST-500W/R JB | ARIA PRO-II Strat White RFB 1979 Matsumoku JB | Mint- | USD 438.00+ |
| 80000371 | LS-500 | ARIA PRO-II LP STD Black 1980 made + Gotoh PUs | Fair | Sold |
| 80000373 | LC | ARIA PRO-II LP CTM 1980 Custom made | Mint- | Sold |
| 80000423 | ST-500W/R | ARIA PRO-II Strat White RFB 1980 Matsumoku | Mint- | Sold |
| 80000443 | TS-600N | ARIA PRO-II Original Though Neck 1980 made | Fair | Sold |
| 80000477 | ST-450W/R | ARIA PRO-II Strat White RFB 1978 Matsumoku | Mint- | Sold |
| 80000505 | ST-500SB/M | ARIA PRO-II Strat SB MFB 1977 Matsumoku | Mint- | Sold |
| 80000519 | TS-600WA | ARIA PRO-II Original Though Neck 1980 made | Mint | Sold |
| 80000535 | PE-600 | ARIA PRO-II PE Sunburst 70's made original | Mint+ | USD 698.00+ |
| 80000565 | ST-500L SB/M | ARIA PRO-II Strat Lefty SB MFB 1977 Matsumoku | Mint- | USD 488.00+ |
| 80000592 | CS-400 | ARIA PRO-II CS Wine Red early 80's made | Fair | Sold |
| 80000641 | TS-600N | ARIA PRO-II Original Though Neck 1980 made | Fair | Sold |
| 80020652 | MK-1800WA | ARIA PRO-II Mocking Bird Walnut 1980 made | Mint | Sold |
| 80020673 | TS-600N | ARIA PRO-II Original Though Neck 1980 made | Mint- | Sold |
| 80020698 | TS-600N | ARIA PRO-II Original Though Neck 80's made | Fair | Sold |
| 80000704 | TE-500N | ARIA PRO-II TL Thinline Model | Mint | Sold |
| 80000710 | LS-500 | ARIA PRO-II LP STD 1980 made | Mint- | Sold |
| 80000765 | ST-500 SB/M | ARIA PRO-II Strat YSB MFB 1977 Matsumoku | Mint- | USD 398.00+ |
| 80000769 | ST-500 SB/M | ARIA PRO-II Strat YSB MFB 1977 Matsumoku | Mint- | USD 388.00+ |
| 80000780 | ST-500 SB/M | ARIA PRO-II Strat YSB MFB 1976 Matsumoku | Fair | USD 358.00+ |