카테고리: Photography 최근 업데이트: 2015-07-28 현재 버전: 1.0.5 파일 크기: 29.04 MB 개발자: Chengdu Everimaging Science and Technology Co., Ltd.
Program Information
Shareware (Free to try)
51.67 MB
5482
Windows (All Versions)
Everimaging(more)
Beautune - Portrait enhancement application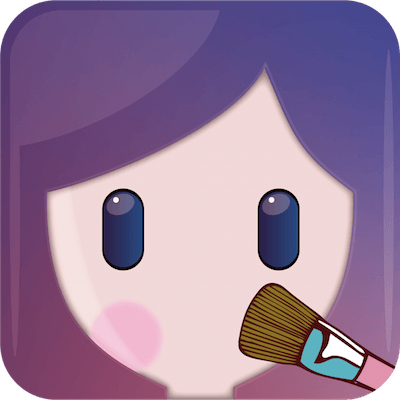 Even photogenic people can have bad moments. Anyone can look terrible in a picture, due to incorrect camera settings or because the photographer caught someone with their eyes shut. If you wish to make a picture of yourself more presentable for a resume or fix a family photo, Beautune can help you. The software gives you the possibility of making advanced adjustments, like professional editors, such as Photoshop, but its controls are much easier to understand and better organized. You can remove red-eye effects, skin wrinkles and many other defects which can ruin a photo.
Beautune is free to try for a limited period of time. The trial version is fully functional, but it will place a watermark on your output images. Installing the software does not take long and the operation does not involve any complex configurations. Beautune is available for Windows and Mac OS X and it does not ask for too much RAM or processing power.
In terms of appearance, Beautune looks and feels like other lightweight image editors on the market. It places a wide range of brushes at your disposal, which are neatly categorized on the left side of the user interface. You can find brushes for general face corrections, eye and mount manipulations, as well as advanced tools, for cropping, sharpening or blurring, cloning and others.
All you have to do is select a brush and use it over the area you wish to correct, on the loaded image. When you select a brush, a series of options will be made available, beneath its entry, which allow you to adjust the size and intensity of the brush or select different colors.
The software allows you to make numerous corrections. Removing skin wrinkles, smoothing, fixing blemishes and reshaping the face to make a person look thinner of fatter are just a few examples. Aesthetic adjustments can be made as well. Certain brushes can be used to apply mascara, eyeliner or eye shadows, apply lip tints, whiten teeth and more. When you are done editing an image, you can save it in JPG, BMP, PNG or TIFF format or share it on Facebook, Twitter and Flickr.
Pros:
You can make numerous visual adjustments, to enhance a portrait. The available brushes are well organized and explained and they are very easy to modify. Edited images can be saved in various formats or shared on the Internet.
Cons:
The trial version will place a watermark on your images when you save them.
If a portrait is ruined by a wrinkle or a mole, you can use Beautune to remove it as fast and easy as possible.
You can download Beautune free here.
Beautone 1 0 500
About the author: Frederick Barton
Beautone 1 0 50
Frederick is a software review editor at FindMySoft. From gadgets to software.
You can follow him on Google+, Facebook or Twitter
Beautone 1 0 5 Gallon
Beautone 1 0 55
Beautune has been reviewed by Frederick Barton on 23 Dec 2013. Based on the user interface, features and complexity, Findmysoft has rated Beautune
5
out of
5
stars, naming it
Essential